Connect with Shelly

You can design & live your dreams now, not later. Speaker, author and consultant, Shelly Aristizabal learned this first hand and will show you how you can Design & Live the Life of Your Dreams.

Excerpt from the book
What Will Happen When You Read This Book?

My prayer for you is that you experience the incredible sense of hope, energy, and joy that comes from discovering what God put you on this planet to do. There is nothing quite like it. I am excited for you because I know that great things are going to happen to you. They happened to me, and I have never been the same since I discovered the purpose of my life. Your life is worth taking the time to think deeply about—make this a daily appointment on your schedule.

Perhaps you have heard the often-quoted expression of hope passed on to graduating seniors, or newlywed couples: "The future is yours for the taking." Yet we know that some people grab life with enthusiasm and take control of their futures, but high hopes don't pan out for everybody. Happy, successful, fulfilled individuals have learned how to live life. And this is my wish for you—that you learn how to live your dream.

You may feel frustrated and discouraged at times while exploring your dream. Don't give up! Don't give up too soon on your dream—and it's always too soon to quit on your dream! Make a minor adjustment or two, and just keep on going. Keep dreaming the dream that God has put into your heart. If it were easy, anyone could do it—your dream is special and unique for you.

Are you ready to live to your full potential? Let's get started! With this book I want to equip you to believe that you can reach your dreams. This is YOUR YEAR, and now you will have the tools to discover, design, and live the life of your dreams.

All my best,
Shelly Aristizabal

******************************************

Get a copy of Shelly's Book

Order Now and Get an Autographed Copy!

Praise for This Is Your Year
I've worked with and observed Shelly Aristizabal for the past several years. She is a tenacious leader with a heart for people. I'm confident that by applying the principles outlined in Shelly's book, you will be able to more quickly achieve your dreams.
- Dallin A. Larsen, Founder, Chairman & CEO

"Shelly Aristizabal will take you on a very important journey. Some people say I'll believe it when I see it. But the truth is, you'll see it when you believe it! When you truly believe that you have potential, value and purpose, that is when you will begin to make those things become true in your life. You may not have proof, but it is your strong belief in yourself that will allow you to access your own brilliance. Shelly's book will help the reader to believe that this is their year, and will provide the tools to 'Design the Life of Your Dreams!'"
- Winn Claybaugh, Author of BE NICE (OR ELSE!) / Dean & Cofounder of Paul Mitchell Schools

A perfect daily resource for women. A little bit of Shelly each day is bound to keep the you motivated and on track. Shelly's action tips take you beyond her inspiring words to actually "doing" with the result of "being" all you want to be.
- Linda Rendleman, MS, Business Women Connect, Inc., Women Like Us Foundation

We are privileged to call Shelly our friend. As an accomplished women, Shelly is an inspiration to many through her wisdom and rich life experience. Shelly provides proven strategies to give you the keys to unlock and succeed at a higher level in your life. In her groundbreaking book you will be challenged to live each day with purpose and passion. Let Shelly assist you in how to discover, develop, and deliver your God given dreams so you can live up in a down world.
- Rex & Katrina Crain, Life Coach, Speaker & Author of Life Lift

One year from today your life can be dramatically better! This book can take you there…step-by-step. My friend, Shelly Aristizabal's book This is Your Year is an excellent companion to improve your overall life every day. As I read this book I found myself encouraged, challenged and presented with abundant ideas to reshape my life for the better. I highly recommend it!
- John Mason, author of numerous national bestselling books, including An Enemy Called Average


Powered by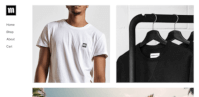 Create your own unique website with customizable templates.