Gratitude is truly the attitude that will change everything. We can stop the natural, negative doubts deep inside our minds by redirecting them toward abundance. This simple shift can change your world and all that you can create in it. An attitude of gratitude will adjust your mind to focus on the positive. You will discover and create more of the same, experiencing more abundance, prosperity, well-being, love and happiness.



I challenge you to something I make of point of doing everyday. Before I get out of bed in the morning, I say or write down at least 3 to 5 items I am most grateful for AND why I am grateful for them. Example: I am grateful for my excellent health, because it allows me to do everything I need to do today. I am grateful for the beautiful sunny weather, I get to appreciate all the beauty around me. I am grateful for my amazing 4 kids, they bring me so much joy and love.
Powered by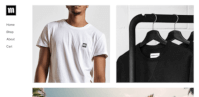 Create your own unique website with customizable templates.
Photos used under Creative Commons from Stephanie Costa, Mary Anne Morgan, symphony of love, emily.dowdle, vxla, PRECIOSA ORNELA, The Wolf, Skley, miamism, vlauria, symphony of love, groomingbyshelley, Brett Jordan, ben.fitzgerald, Rob Swystun, aaronjwebb, Derek John Lee, Isaszas, symphony of love, photogirl7.1, Dainis Matisons, LittleStuff.me, symphony of love, Dusty J, Giorgio Galeotti, juliejordanscott, Kyle McDonald, christopherharte, kirstyhall, Cappellmeister, gogoloopie, kirstyhall, stev.ie, kirstyhall, CarbonNYC, analogophile, kirstyhall, chicagogeek, kirstyhall, Koshyk, qthomasbower, Marc Samsom, kirstyhall, Moe_, AlishaV, clevercupcakes, kirstyhall, jenny downing, mueritz, kirstyhall, Moe_, kirstyhall, kirstyhall, kirstyhall, kirstyhall, Leigh Harries, kirstyhall, A Better Tripp, kirstyhall, Patrick Hoesly, zzkt, Phil Roeder, zone41, kirstyhall, Moe_, DaveBleasdale, qf8, kirstyhall, RBerteig, kirstyhall, Moe_, kirstyhall, numberstumper, kirstyhall, kirstyhall, kirstyhall