I am thankful for the pets in our life! Our little Maltese, Sofie, came into our family about 5 years ago. About 4 years after our beloved Golden Retriever, Jenni, had died. This was a big family decision- I had endured years of 4 kids begging for a puppy - so I agreed to get a small version of a dog! Her cuteness is undeniable!! The boys love her, though Emma is the main care-giver. So when Emma called from friends house about the stray cat that desperately needed a home - I reluctantly agreed to adopt Lucky - AKA Armando, the lucky cat! We had been in negotiants regarding replacing our outside cat, Riley, who has been missing for many months.

The unconditional love and non-judgmental attitude from our pets is an instant heart-warming experience that brings comfort and joy to each one of us. Pets are an opportunity to teach kids the responsibility of caring for another life - feeding, health, its bed, exercise, attention, and so much more. We've had fish, hermit crabs, frogs (have said no the frequent request of snakes & lizards) hamsters and even a bunny. I'm most thankful for all the love being shared!


Powered by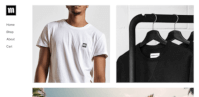 Create your own unique website with customizable templates.
Photos used under Creative Commons from Stephanie Costa, Mary Anne Morgan, symphony of love, emily.dowdle, vxla, PRECIOSA ORNELA, The Wolf, Skley, miamism, vlauria, symphony of love, groomingbyshelley, Brett Jordan, ben.fitzgerald, Rob Swystun, aaronjwebb, Derek John Lee, Isaszas, symphony of love, photogirl7.1, Dainis Matisons, LittleStuff.me, symphony of love, Dusty J, Giorgio Galeotti, juliejordanscott, Kyle McDonald, christopherharte, kirstyhall, Cappellmeister, gogoloopie, kirstyhall, stev.ie, kirstyhall, CarbonNYC, analogophile, kirstyhall, chicagogeek, kirstyhall, Koshyk, qthomasbower, Marc Samsom, kirstyhall, Moe_, AlishaV, clevercupcakes, kirstyhall, jenny downing, mueritz, kirstyhall, Moe_, kirstyhall, kirstyhall, kirstyhall, kirstyhall, Leigh Harries, kirstyhall, A Better Tripp, kirstyhall, Patrick Hoesly, zzkt, Phil Roeder, zone41, kirstyhall, Moe_, DaveBleasdale, qf8, kirstyhall, RBerteig, kirstyhall, Moe_, kirstyhall, numberstumper, kirstyhall, kirstyhall, kirstyhall