Be - Do - Have


Most people believe if they "have" a thing (more time, money, love), then they can finally "do" a thing (write a book, take up a hobby, go on vacation, buy a home, start a relationship), which will allow them to "be" a thing (happy, peaceful, content, successful or in love).


However, you must f

irst "be" the thing you want, be "happy", then you start "doing" things from this place of "beingness" -- and soon you discover that what you are doing winds up bringing you the things you've always wanted to "have."
Powered by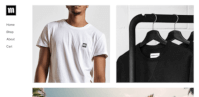 Create your own unique website with customizable templates.
Photos used under Creative Commons from Stephanie Costa, Mary Anne Morgan, symphony of love, emily.dowdle, vxla, PRECIOSA ORNELA, The Wolf, Skley, miamism, vlauria, symphony of love, groomingbyshelley, Brett Jordan, ben.fitzgerald, Rob Swystun, aaronjwebb, Derek John Lee, Isaszas, symphony of love, photogirl7.1, Dainis Matisons, LittleStuff.me, symphony of love, Dusty J, Giorgio Galeotti, juliejordanscott, Kyle McDonald, christopherharte, kirstyhall, Cappellmeister, gogoloopie, kirstyhall, stev.ie, kirstyhall, CarbonNYC, analogophile, kirstyhall, chicagogeek, kirstyhall, Koshyk, qthomasbower, Marc Samsom, kirstyhall, Moe_, AlishaV, clevercupcakes, kirstyhall, jenny downing, mueritz, kirstyhall, Moe_, kirstyhall, kirstyhall, kirstyhall, kirstyhall, Leigh Harries, kirstyhall, A Better Tripp, kirstyhall, Patrick Hoesly, zzkt, Phil Roeder, zone41, kirstyhall, Moe_, DaveBleasdale, qf8, kirstyhall, RBerteig, kirstyhall, Moe_, kirstyhall, numberstumper, kirstyhall, kirstyhall, kirstyhall